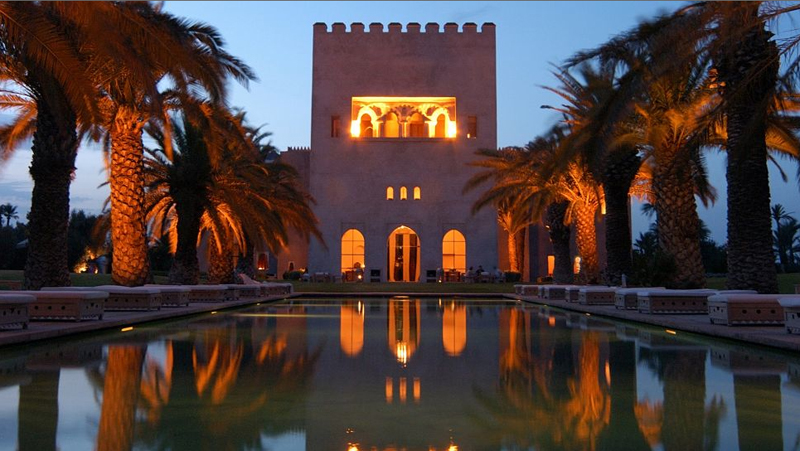 The lure of magical Morocco never tires, and I am crossing my fingers that I'll get there soon. I have always loved caftans, so I was excited to see this graphic, modernized black and white version by Temperley London. Morocco's influence in home and fashion is still going strong, and with all the triangle/chevron patterns out there it's refreshing to see them fused with ethnic influence.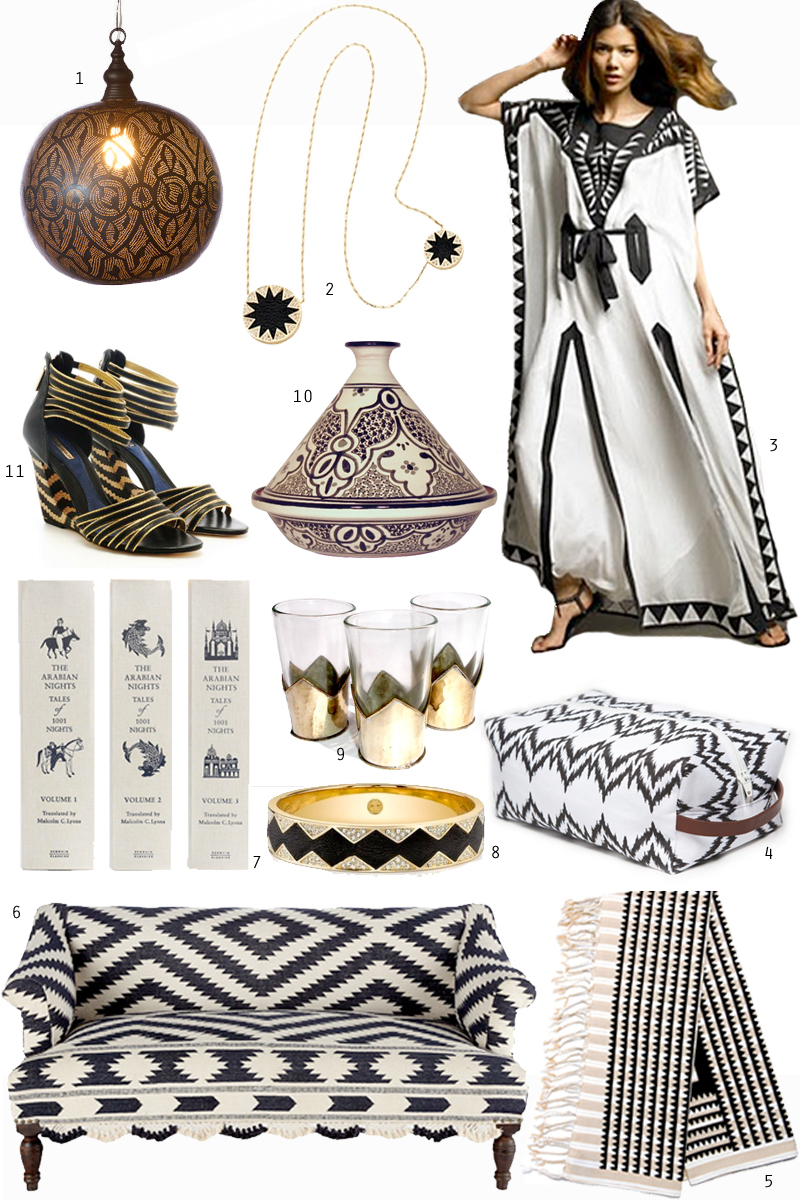 1. Filigree sphere pendant lamp | 2. Sunburst necklace | 3. Temperley London caftan | 4. Chevron toiletry bag | 5. Suki Cheema throw | 6. Upholstered sofa with bridal rug | 7. The Arabian Nights Tales of 1001 Nights | 8. Diamond Bracelet | 9. Taj tea glasses | 10. Tagine | 11. Foxy cut out shoes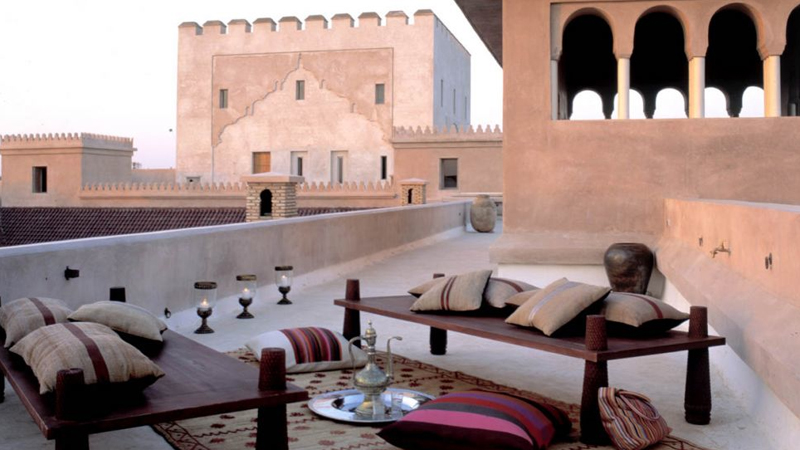 I have always had this idea of hosting a 60′s style caftan party on a rooftop with floor cushions.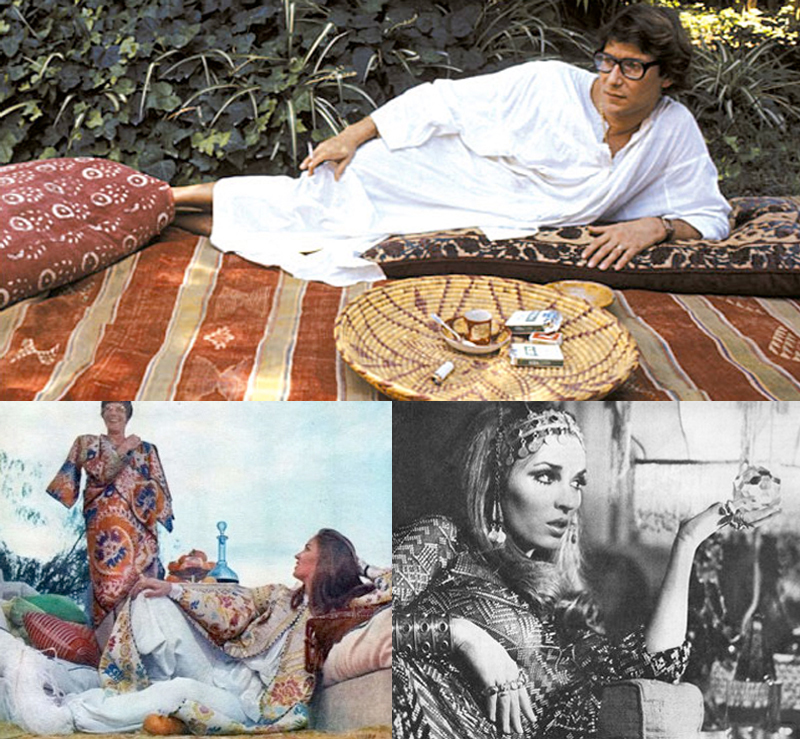 Style icons of 60′s Marrakesh: Yves Saint Laurent and Talitha Getty
………………………………………………………………………………………………………………………………………………………………………………………………..
Images: Ksar Char-Bagh hotel via Kiwi collection | Yves Saint Laurent in Marrakesh via Brooke Camille and Talitha and Paul Getty via Orkalia and Hippie Couture